IWPa Sposa Academy worldwide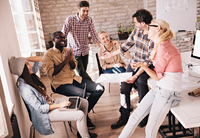 Although it seems a simple question, the answer to "What Does a Wedding Planner Do?" changes with each and every client a wedding planner decides to work with.
This unpredictability is one of the main reasons the wedding planning field is so attractive for many. If you are the kind of person that enjoys a dynamic and unpredictable (but exciting!) working environment, becoming a wedding planner might be the perfect career for you.
contat us to join our certificated Wedding Planning online course